Single Session Treatment
Using a standardized approach to asses movement, posture, and function, it is often possible to achieve long-lasting results in a few sessions with a focused and direct approach.
The Ten Series
The traditional techniques of Structural Integration takes place over a series of ten to twelve sessions called a series. Each session is designed with a specific focus and objective in mind.
Structural integration is designed into a process or program of ten sessions that systematically and methodically work through the whole body to achieve integration and offer maximum healing benefits.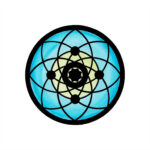 Three Session Comp Series
These are a mini-series of customized sessions with a specific focus and goal that often seeks to address specific client need.
Pricing & Bookings
Please be on time for your session. If you are late, the session will be conducted within the time remaining in your scheduled appointment.
               
You will be charged the full session fee if you miss an appointment without 12 hour notice. Please call John at 310-457-7272 in the event that you cannot make your appointment.
Structural Integration 
Per session (1.5  hours):  $300 
Single Session Structural Integration Treatments
90 Minutes:  $300

2 Hours: $400

3 hours: $550
Three Session Series Special
3x 1.5 hour sessions of Structural Integration:   $800 (save $100)

Please wear comfortable clothing to your session and expect to stand and move during your initial evaluation.
SCHEDULE AN APPOINTMENT!
Contact John today and schedule an appointment to discover Structural Integration for yourself!