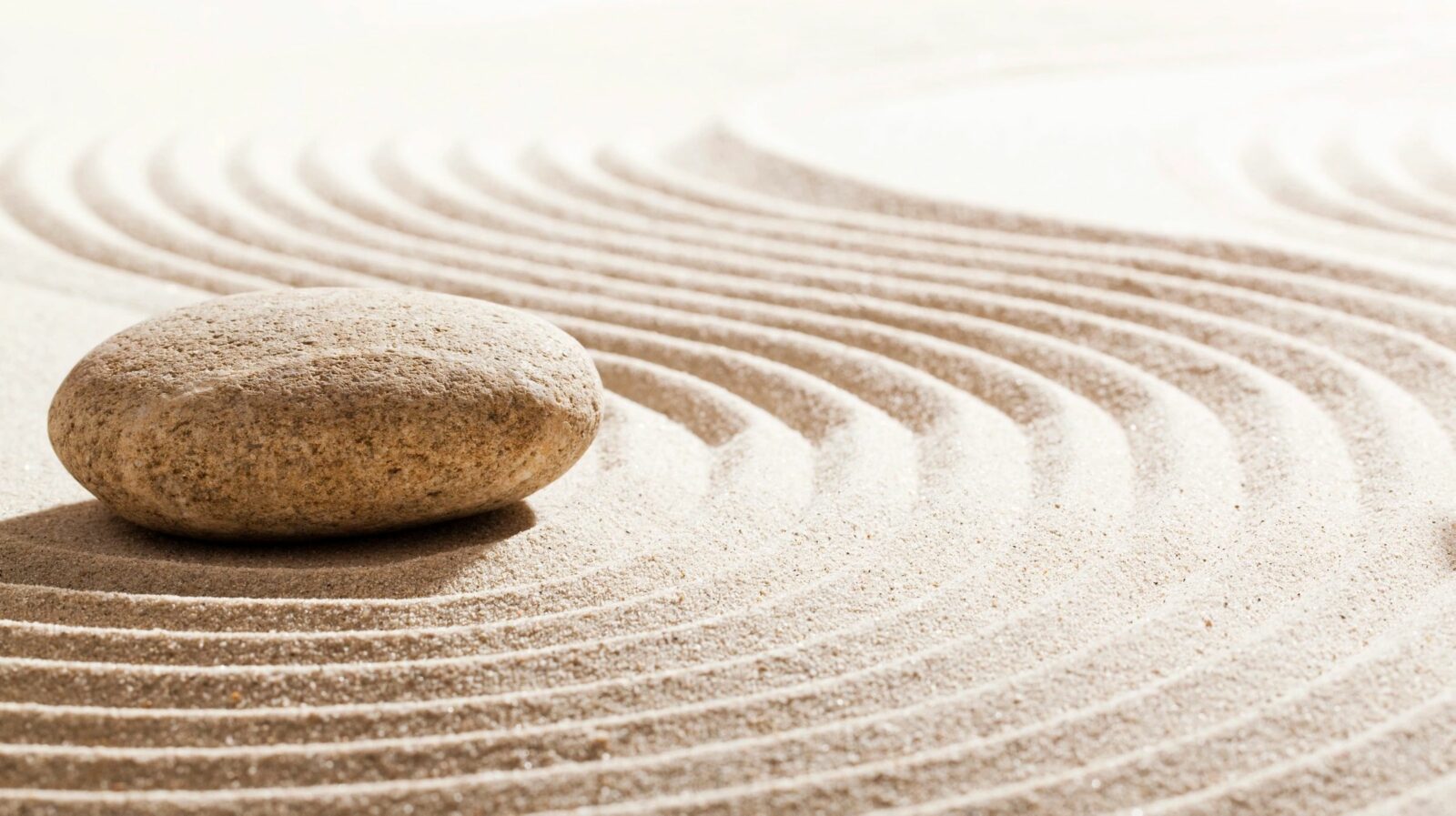 What Rolf Method of Malibu Clients are saying…
There are Rolf Practitioners, and then there are Rolf Practitioners.  John Baier's powerful and methodical delivery of traditional Structural Integration is not to be missed.  The difference in my body and the quality of my life from his work is incomparable with the work of others.  John has achieved a real mastery of Ida Rolf's techniques.  His ability to see structure, and create powerful remedy is magical.  I recommend his work to all who want more comfort in their body and to anybody who wants to evolve to a higher level of physical efficiency and grace of movement.
Dan Bienenfeld, 35-Year Hellerwork Practitioner
Yup - magic again! I just woke up and the 8+ level pain I've been feeling in my neck for the past months is gone. As someone who is extremely active (cycle the hills of Malibu, a ski patrol for 23 years and a former bodybuilder), my body gets kinked into very painful episodes often. Since moving to Malibu 20 years ago, I found John and he's my never-fail-go-to-fix-it-guy. Every single time he works on me, the issue is solved. Whether I've had a weird fall on my paddleboard and pulled a deep, difficult to explain muscle in my pelvis, to ergonomic anomalies that happen from sitting in front of a computer all day, the fascial system seems to be the culprit and he knows what to do. John is an amazing practitioner who works miracles.
Allison Dutch, Dutch & Dutch Marketing
I have had bodywork all over world as I have toured doing shows & there is nothing on the planet like John's delivery of Ida Rolf's genius.  I've done many Rolf "ten series" with John over the last 7 years and will do more in the future. The results are always life changing and with every series I feel like I get to the next level possible for my body as a skate boarder, musician, surfer and and life long martial artist.  John empowers your life in way you cannot imagine and that is why he works on my family and all of my friends and fellow musicians & always will as long as I live.
DJ, Composer, Producer, Touring Artist and Co-Founder LMFAO
Have seen John for almost 20 years.  After a session the sense of relaxation and peace is amazing.  I sleep well for days.  There used to be times I could not drive to work because the pain in my legs and lower back were so bad I would have to stop and get out of my car.  Best thing to happen to me, better than any pain pills.
Bata Mataji, The Big American Dream Company
As a physician, acupuncturist, and patient with Multiple Sclerosis, I have experienced and practiced many modalities in the endless pursuit of self-improvement and healing.  Dr. Rolf's Structural Integration methods have been a mainstay for me, clearing out new stresses in my body-mind while improving my posture and providing ease, flexibility, lightness of being, and youthfulness, even as I age.  After decades of bodywork I can say unhesitatingly that John Baier is one of the very, very best there is.  His work is thorough, satisfying and effective.  Personally, he is caring, intelligent, sensitive and a delight to work with.  His therapeutic bag of tricks is enormous; he often does something no one else seems to know about and Wow! – Suddenly I'm released from some long-standing body issue that I had previously accepted as unfixable.  John is simply wonderful.
Eliot Ivanhoe, MD, M.Ac.
As a mature formally competitive multidisciplinary female athlete (equine, surf, bike, run & ski) I am ever so grateful to have the opportunity to work with John regularly.  I had my first 10 series 25 years ago, and have worked with many Rolf practitioners over the years and John is the best.  I appreciate his intuitive understanding and his willingness to work with me to achieve my goals.
I am currently working through a TEN series of sessions which has brought total relief from chronic pain.  It has also provided a deep new awareness in my body, increased breath capacity and opened my core.  All critical for the level of competition and mastery I require in my activities.  Very grateful for the pain relief & John's ability to keep my body functioning at it's highest level possible.
Sarah B
I thought I needed knee surgery because I could hardly walk.  In spite of regular workouts, stretching and Pilates I saw no improvement.  As I worked with John I realized to my horror that over many years my feet, shins, knees, upper legs and pelvis had all become rigid and locked.  Over several ten series my whole body changed dramatically.  I felt my "peg" leg become free, loose and comfortable.  It was like having a teen leg again, and young knees.  When we went back to Hawaii, we went up and down the Diamond Back trail. I realized when I got down that my leg had not bothered me at all, I called John and cried.
Melanie Flamenio
I discovered John Baier over ten years ago when deep tissue and sports massage did not work to relieve my overexerted muscles, tendons, ligaments and joints.  I did a ten series and there is no doubt that John is a master of this manual therapy craft.  His knowledge of the body brings blessed relief, and long-lasting change.
Nina Greenberg, Triathlete
Great Rolf practitioners are rare, and genuine traditional structural integration is getting harder & harder to find.   Ida's work has become watered down & poorly delivered in many quarters.  I am a certified advanced Rolfer and have known John since we took a class together 18 years ago.  It takes many different aspects of a healthy human to deliver this work.  John is the man, his work is amazing & powerful and we are lucky he is here.  Go see him today.
Jeffrey Bohms, Certified Advanced Rolfer
After seeing other Rolf practitioners, I finally discovered John and understood what all the fuss is about.  John's slow, deep, traditional manual therapy style is detail oriented and so, so extremely effective.  People think Dr. Rolf's work hurts, in fact the opposite is true, the experience of working with John while occasionally momentarily painful is to feel the true ecstasy of years of painful suffering leaving your body for good.  John is non-judgmental and kind and ALWAYS, ALWAYS gets the job done.  My son now 19 has worked with John since he was 10 years old, as has my husband.  John is in a category by himself, and we look forward to every session, several hours or more at a time are best.  We would not want to live without him and I don't know what we will do if he ever retires.
Linda Hart, Mother
I had suffered for seven years with neck and back pain. I am an aerialist and do extremely intense workouts.  I tried PT, Shiatsu, traditional massage, acupuncture, epidural, and even had a Doctor stab me with hypodermic needles filled with lidocaine in a process called "needling." The next step was to fuse my nerves to my spine with surgery! In a last-ditch effort to not have the surgery, I found John and the Rolf Method. After just two sessions, I had the most freedom of movement I've had in years.  Over the ten series of sessions, the knots & movement restrictions I lived with like unwelcome in-laws have faded into the background. I am doing trapeze work again with no pain. John is skillful and knowledgeable. I recommend John to any extreme athlete who is muscle bound or anyone with chronic pain. Thank you, John, for giving me the lasting freedom of motion once again!
Heidi K
Sorry to sound like a televangelist, but I am HEALED!  I came to Malibu for a 3 day yoga retreat and knew it was going to be tough going the first day.  I have had hip issues for the last year and have been to orthopedists, doctors & chiropractors, and done specific training for this injury…all these helped somewhat, but not enough.  After 90 minutes with John my hip completely opened up.  I have passed his sign 100 times…so glad I finally came in to see him.  If you have not tried his work….it's time.
Barbara H
I have worked with John for over ten years and have done Dr. Ida Rolf's full "ten series" with John several times.  This progressive and powerful method of sequentially freeing up the fascial layers in the body truly creates results every session, and genuine lasting change over time.  Dr. Rolf once said her work is something two people do together.  It is hard to understand till you have had Rolf Manual Therapy the active role the receiver has.  I have come to this awareness with John's work: John is a powerful facilitator in anyone's health, and I am an equally integral part in charge of my healing process.  As an adult living with HIV, and now in my 50's I intend to always maintain the same kind of active life style I have always had.  John has and continues to aide me in that goal through his work.  John's bodywork is the best gift you can give yourself.  John is terrific, dedicated and unique in his approach.  Thank you John, as a friend and teacher.  Namaste
Greg Louganis, 8 Gold Medal Winner Olympic Diver
John is a master listener to the body--where it's stuck, what it needs, and how to speak to it. His brilliant hands know exactly how to restore vivid function to structures that were just hanging out and taking a back seat on the ride.
There is an elegance, a patience, a deliberation and a grace to every single one of the healing gestures of John's Rolf Method bodywork. It is a poetry of physical restoration that will do nothing less than have you re-designing your concept of yourself as you suddenly inhabit a body that invites you to be MORE.
Life is movement, and when we can no longer move, our lives are over. This radiant work is nothing short of a reclamation of your birthright to be fully alive with that dazzling combination of both lightness and power that gives movement ease and embodiment its meaning. It is an energetic talisman that will set you up - like wow!! - for the next chapter of your life, whether you've been longing for it--or avoiding it.
In pain? In a pit? At a crossroads? Arising? John's work is the perfect healing gift, dialogue, undertaking for a profound sequence of transformation that will absolutely change your life.
Thank you, John, for delivering your gift!
Daphne Rose Kingma, Author (Comping Apart, The Future of Love, Ten Things To Do When Your Life Falls Apart, The Magical World of Madame Meiter - ASpiritual Fairy Tale for Adults)

I had a dropped foot and my neck and back were killing me.  After multiple CT scans the doctors insisted they wanted to operate.  The better choice was seven hundred dollars of weekly sessions (cheaper than my surgery co-pay) over several months with John and I am now back to hiking, biking and pain free living.  I have had other deep tissue work over the last 15 years and John is unequivocally the best.
John Ingram, John Ingram Construction
By the time the first of a series of sessions was finished I felt like a different person.  I felt entirely tension free, totally relaxed, my posture was upright again, and my neck had full range motion again. John is a miracle worker.  I have had hundreds of sessions of bodywork over the course of my life – but nothing like this.  I've even had "Rolf Method Work" but now I know what Ida's work is really all about.  Consider yourself lucky if you get the opportunity to experience a session with John.  He is amazing!
Stacy Cox, Therapist
I am so happy John came into my life.  After 3 sessions I have had a dramatic transformation.  I am 22 years old and have experienced over 10 years of migraines and severe neck and lower back pain.  I have tried every kind of massage and nothing comes close to a Rolf Method session with John.  He locates exactly where the root of the problem is coming from and works hard to eliminate the pain.  The relief is not only instant it is long lasting.  My first session I came to him after my lower back was in a severe spasm and I could barely move.  After that session I have not had any lower back pain whatsoever (which is amazing as I sit at a desk all day).
My last 2 sessions I came in with my regular migraine and after ten minutes of him working on my scalp the pain is completely relieved and I left feeling clearer than ever.  I can honestly say this is the best bodywork experience I have ever had as well as the most effective healing experience for my entire body.
Nicole C
Seriously amazing.  I just can't even express what a life changer this is.  I've had this chronic back & hip pain that has kept me from doing so many activities I enjoy.  I just did my first session with John and I seriously walked out of his office pain free.  He is incredibly knowledgeable in this field.  I highly recommend him to anyone who has pain they want to work their way out of.
AM
John worked his magic of Ida Rolf's Structural Integration method on my shoulder injury after a motorcycle accident. He is knowledgeable, professional and a wonderful human being ready to help with any injury or problem there may be.  Thanks to John my shoulder has been finally relieved of constant pain and my mobility has significantly improved.  I strongly recommend John to anyone looking for a highly skilled and authentic Rolf Practitioner.
Adriana S
I am a 22-years-old woman and have experienced over 10 years of migraines and severe neck and lower back pain.  I have tried every form of bodywork and nothing even came close to a single Rolf Method session with John!  After 3 sessions my life has changed dramatically.  John locates exactly where the root of the issue is coming from and works hard to eliminate the pain.  The relief that John work provides is not only instant, it is lasting and life changing.
Ashley A.
I have finally found the best Traditional Rolf Method practitioner and it is John.  I am a huge fan of Rolfing.  Over the years it has worked better for me than any other kind of treatment for back & hip problems as well as moving much more freely for sports and other forms of exercise, including a better posture.  I have been to the top Rolf practitioners since the early 90s.  John is the very best and I am so happy to have found him.  I look for the Traditional Form of Structural Integration that really works, and John is it!!  A practitioner like John is very hard to find and his is nice too!  Thanks for being there for us.
Lori S
An incredibly talented practitioner, John has restored my flexibility with one powerful ten series, a dramatic life change for the better.  I recommend you visit John for a series for one of the best series of treatments you will ever have received.  It's been a long time since I've felt this good, and I have a new spring in my step.
Glen, Chiropractor